Using sustainable ingredients and supporting local farmers and artisans, the menu of ORUPA (O-Oregon RUPA-Europe)–NewAmerican infused European culinary.

ORUPA combines mastery and respect for fine cuisine in casual affordable atmosphere.

Delicious dishes are created, focusing on seasonal availability and staying true to earth and her bounty.

At the heart and soul of this restaurant lies the owner's commitment to bringing an honest, seasonal dinning option to the City of Salem.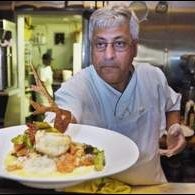 "The philosophy behind the food at ORUPA is rooted in my reverence for the natural state of ingredients. My goal is to help nature reveal its divine flavor, texture and bounty"